Wills, Lasting Powers of Attorney & Probate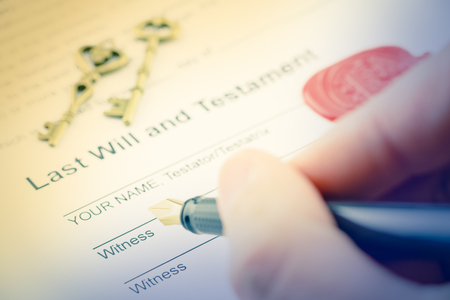 We offer a bespoke service which pays specific attention to your financial position and advice tailored to your needs. In light of the COVID-19 social distancing restrictions we may be able to assist with Will preparation and Lasting Powers of Attorney without the need for a face-to-face meeting. Please email us at info@unsworthrose.co.uk for further information.
We can also provide advice on how witnessing can be carried out whilst keeping a safe distance from people. If necessary, members of the firm may be able to travel to act as witness for a nominal fee.
We also deal with all aspects of probate matters, to include advising executors in all stages of the administration of estates, payment of Inheritance Tax and distribution of assets. We understand the need to act sensitively at all stages of dealing with an estate and we are able to use our experience to make matters as comfortable as possible for all persons concerned in these situations
View our Wills and LPA fees
View our Probate Fees
Unsworth Rose is the trading name of Unsworth Rose (Solicitors) LLP Unsworth Rose (Solicitors) LLP is authorised and regulated by the Solicitors Regulatory Authority SRA No. 628333 For further information please see www.sra.org.uk/solicitors/code-of-conduct/ A list of members is available for inspection at 19 Princess Road, London NW1 8JR VAT registration number 440 603291
© Unsworth Rose
Website by DM Web Solutions